What Should Your Investment Be?
Return on investment or ROI helps measure your marketing performances across a wide variety of channels. In fact, an e-commerce business can easily calculate ROI compared to a B2B or lead generation business.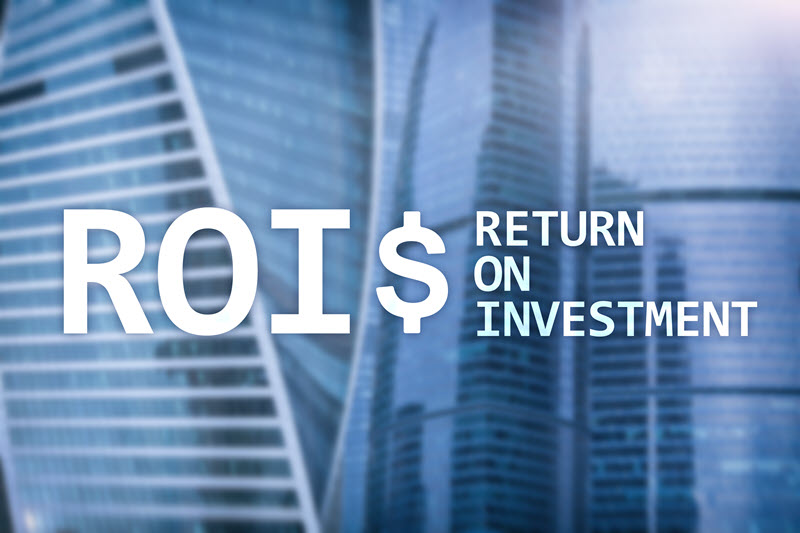 How Long Does It Take To Calculate ROI?
If you are involved in B2B or lead generation businesses, you know that the final sale could take many months after the initial marketing campaign. When a sale takes so many months to complete, getting an accurate ROI isn't easy. Hence, simply relying on an average closed sale value might be the best thing to do in a B2B or lead generation business.
"What is a good ROI?" This is a question asked by many marketers whether they are new to ROI or have been tracking it for many years in the past. Is 4 to 5 times your investment a good ROI to consider? Could you expect a high ROI for a website that was launched just a few months ago? Where is your product located in the product life cycle? These are some factors to consider when determining the ROI of your business.
What Actually Is A Good ROI?
For example, you own a website that is generating sales for many years and your return on investment is ten times the spend range. You have also grown your clientele by offering excellent customer service and repeat clients are your best asset. Having a good customer base is a prerequisite for improving the return on investment of your business. In fact, you should expect a higher ROI from your ad campaigns and organic search.
When you see good ROI from your marketing campaigns such as 10-15 times your spending, you should consider increasing the investment to gain more market share. Retaining the same marketing budget and return on investment every year will decrease your market share even in a growing industry. The reason for this is your competition will grab the extra customers. If you are in a growing industry, you should increase your investment to capture market share. You should never settle for what is.
What Really Is A Bad ROI?
When you are in a shrinking industry with fewer demands for your products, you should increase your investment to prevent the loss of market share. In fact, there will be more competitors competing for a large share of the shrinking market. When the demand decreases, it might be difficult to grow your market share. Even if you have a good return on investment, you might be losing customers in a shrinking market.
If you are in a shrinking market, you might find it difficult to improve your sales without increasing your ROI by investing more money. Can you expand your product line? Should you cut down on advertising to survive in such a market? You may need to consider these things when trying to keep your business growing or keep pace with your competition in the industry.